Is there anything more fun than exploring a foreign grocery store and admiring the beautiful packaging, discovering new foods and flavors that you'd never see at the supermarket back home?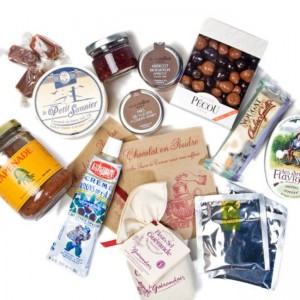 Thanks to our Coalition: Flatiron member, Try the World, you don't need to leave the country to get that experience. You don't even need to leave your house. Once you subscribe, you'll receive a box filled with gourmet food products from a different country every two months. They've all been specially selected by world-renowned chefs, so you never have to worry about ending up with something that turns out to be less delicious than the packaging would suggest.
It's a pretty cool concept, and New York's Fox 5 thinks so too—that's why they featured founders David Foult and Kat Vorotova on "All Business with Alison Morris" this week. Check out the clip, which was filmed at Coalition: Flatiron, on FoxNY.com!