Welcome to MicroOffice
Coworking & private office space for small business
MicroOffice provides affordable full-service office space in to:
Businesses looking to house a small number of people who might ordinarily sublet small office space in New York City, Chicago, or Boston
Individuals/professionals seeking a productive office environment
Firms needing temporary office space without the long-term commitment associated with a standard office lease in Manhattan, Chicago, or Boston
Individuals or businesses seeking an active business community with opportunities for networking and continuing education
Check Out Our Coworking Spaces
With coworking space and private offices all over the city, we'll help you find the perfect fit for your business.
Check out all of our spaces in the Facility Tour.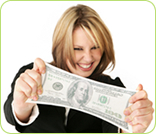 Superb Value
We serve New York, Chicago, and Boston, offering cost-conscious businesses and professionals a productive work environment and active business communities. Our members span many different industries: interior design, advertising, IT, consulting, finance, shipping, publishing, and many more. If you are looking for
office space
or
office sublets
, talk to us.